Who doesn't love to start the day with a cup of coffee? Or take a well-deserved break in the middle of the workday? The full body and rich aromas of freshly brewed coffee can instantly make your day better. 
With any of our Command Coffee select Honduran and Ethiopian roasts, you can make a great cup of coffee for a great day. At Command Coffee, we're proud of our select roasts available online. You might find your next brew based on our coffee descriptions, but what makes them so delectable and easily enjoyed anywhere?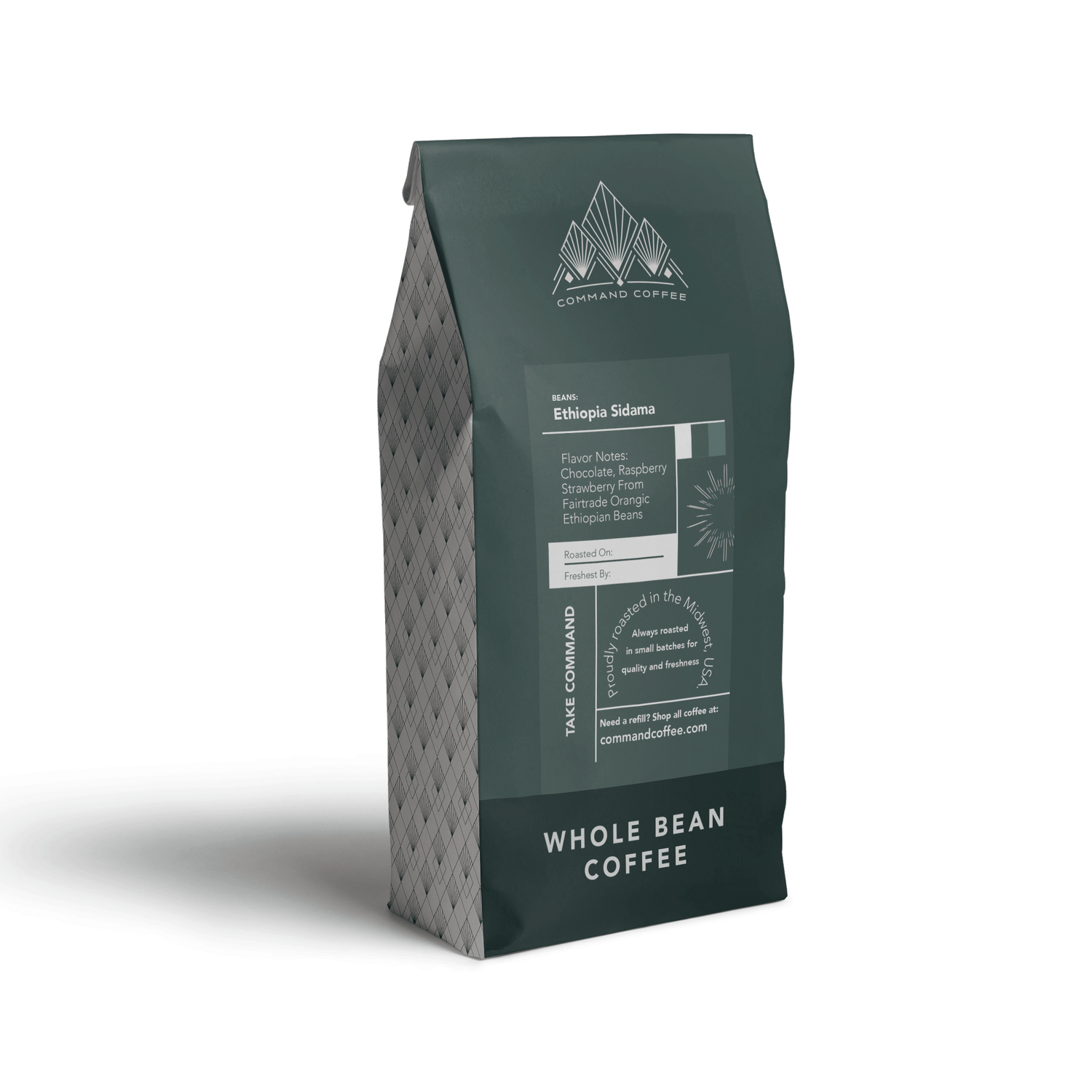 Honduran vs Ethiopian Beans
How do Honduran and Ethiopian coffee beans differ? We'll go through the coffee descriptions so you can find your favorite roast! Command Coffee has some of the best coffee in Indianapolis, available to purchase online to brew at home and enjoy anywhere. Here's the difference between our selection of Honduran and Ethiopian roasts.
Our selection of roasts comes from Honduras and Ethiopia– two countries that grow delicious and unique roasts because of where and how the coffee beans grow. These roasts are bold and full of flavor, with different flavor profiles unique to each country and region they're from. Tasting these roasts is a great way to explore these countries without booking a plane ticket!
Thank you for visiting our online store! We roast your order the same day we ship it out, so you can be sure your coffee is optimally fresh when it hits your door. We roast at our cafe on College Avenue in Indianapolis, Indiana.
If you're new here and need help deciding what to try, we recommend going with our Honduras Santa Lucia. That's the bean we use in-store most frequently. We roast large quantities of it each week, and you can choose from the light or dark roast! We can ship your order as whole bean or grind it for you.
Whether you already have a tried-and-true go-to cup of coffee or are looking to explore new roasts, you can find a selection of our roasts online to enjoy at home. Our roasts include coffee beans from Ethiopia and Honduras, each with distinct flavor profiles. 
Burnt grocery store roasts pale compared to our rich coffee shop roasts– so why not treat yourself? If you can't visit your new favorite coffee shop, enjoying a cup of our coffee at home is the next best thing! You can enjoy our complex roasts from anywhere, especially if you brew it at home and take it on the go. Our roasts are hand-selected for their rich flavors, so you can savor them wherever you are. Bringing Command Coffee to your home is undoubtedly a plus when you order any of our roasts online.